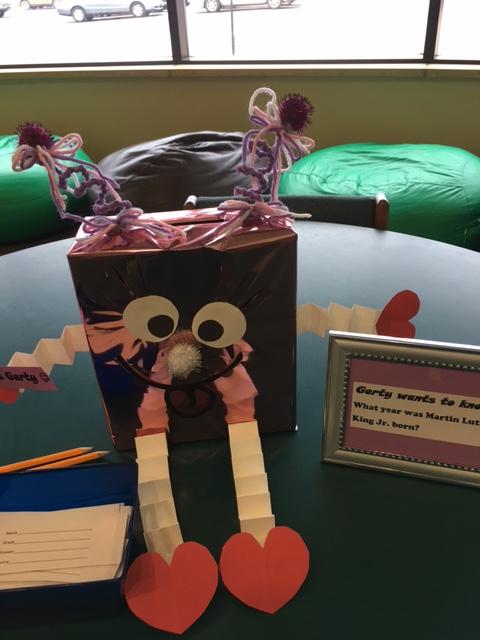 Phone:
Email:
Degrees and Certifications:
GRTY--OUR RESEARCH ASSISTANT

GRTY

(Pronounced: Grrrrtyyy)

Grty is the media center's newest research assistant. Grty will have questions for you to find answers to. There will be a question posted and you will get a chance to use the links on this website or the resources in the media center to find the answer. But, don't use Google or any other search engine since that will make Grty ill. She will throw out your answer and you will not be eligible for a prize drawing.

Why does Grty want you to use other sources than Google? She says you will have a much better chance of finding the answer that is correct without having to guess. You see Google is not really for kids. It is more for adults who have more practice deciding between different answers.

So have fun with Grty.
Last Modified on January 24, 2017